Custom Foam Form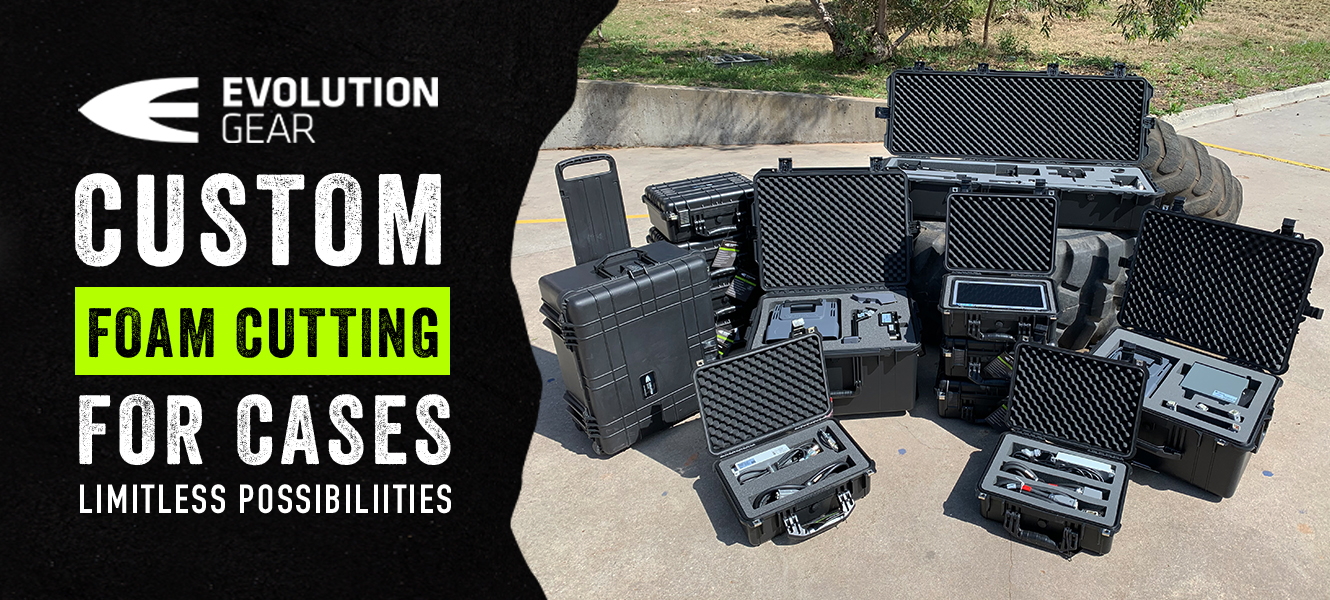 Looking to add maximum protection for your gear?
We're offering a premium custom foam cutting service to ensure your gear are well protected inside your Evolution Gear Cases.
This customised laser cut foam is specially engineered to absorb shocks and designed to last.

Advantages of using custom laser cut foam instead of your traditional pick n pluck foam include:
Longer lifespan for your foam, compared to the pick n pluck version
Snug fit for your gear for increasing protection
Space Saving - Fit more Gear inside the case
Add a wow factor to your case
The process to get your custom foam done
We use laser cutting machines to cut your foam. Although the cutting process is highly automated, there are a few steps which require attention and time prior to the cutting.
We'll take care of all the hassle involved and work closely with you to ensure that we're offering the best solution for your setup and your specific hard case.
Something you may be interested in? The next step is to get in touch using the contact form below.
In the message section please include the following:
Your case that you're currently using or planning to buy (please include the SKU/product code)
The gear you're planning to put inside the case including the number of parts/devices and type of gear
Time frame if it is time-critical.
Check out some of our projects
Let us help you with your protection needs
Fill in the form below and someone from our team will get in touch with you for further details