Ammunition Box / Dry Box
Evolution Gear Ammo Boxes offers a perfect solution for storage of your Ammunition and fishing tackles and accessories, screws & bolts and helps you organize your gear while ensuring maximum protection.
The cases are equipped with waterproof and dustproof seal to ensure no dust or water comes inside the Ammo case.
Ammunition Boxes for Sale
Talk with an experienced gun owner about the importance of having a great hard case or bag for their gun and they will most likely mention how equally important it is to have an ammo box that comfortably meets your needs. Those that buy a lot of ammunition or casual owners that buy to use over a considerable period need to have a place set aside to house what they acquire for a variety of reasons.
First of all, it's imperative that just as you keep your firearms under lock and key and safely tucked away in their cases and bags, it is just as necessary to ensure that all ammunition is out of reach of those that are not authorised to possess or use a firearm. Secondly, as with any other product, bullets and ammunition have a shelf life. It is, of course vastly longer than food, for example, but its effectiveness can dissipate over time if it is not appropriately stored.
At Evolution Gear, we endeavour to provide Australian gun owners with ammunition box solutions that are built with safety and effective storage in mind. Our range includes small ammunition boxes as well as large ammunition boxes We have vast experience engineering exceptional products that are built for a smarter world and our popular solutions also offer those seeking the best way to store their ammo a value for money proposition that is second to none.
What is the Best Way to Store Ammunition?
We appreciate that there are plenty of casual rifle, shotgun and handgun owners in Australia and that each one bought their respective firearm for different reasons. However, regardless of why you invested in a firearm, the reality is that you need to take appropriate measures to ensure that you get the best possible value.
The ammunition boxes we have for sale are the perfect choice for any owner. They simultaneously afford an adaptable solution for storage that also affords maximum protection. We have equipped each of our boxes with weatherproof and dustproof seals so that you know your ammunition is protected from any potential spills or environmental contamination that could compromise it.
With regards to the storage of ammunition, there are a few key things to keep in mind when you make a purchase and plan to set it aside until it is next used. As long as you keep your ammo dry, cool and in a dark place, then you can feel confident that you have taken appropriate measures to ensure its viability when it is next needed.
Living in Australia means that temperatures will be high most of the time. But, once the cold season rolls in, this can result in areas such as the garage, basement or attic becoming more humid and moist. Failure to protect your ammunition from humidity alone can rust it over time. However, in possession of our boxes, you won't need to think twice about your bullets being affected from one season to the next.
Access the Best Ammo Gear on the Market at the Best Prices
At Evolution Gear, our goal is to supply gun owners with the very best of equipment that will protect their firearms and ammunition no matter what the circumstances. We understand the cost associated with this hobby, sport or endeavour and so we want to make it possible for you to access the very best of solutions without having to incur the kind of prices our competitors charge.
Free delivery Australia-wide comes a standard and you can even save more when you bundle. The best ammo box solutions in Australia are right here, ready to ship to your door on the same or next day. So, browse or get in touch with us if you need help, and we'll look forward to sending you our superior solutions soon.
Read Less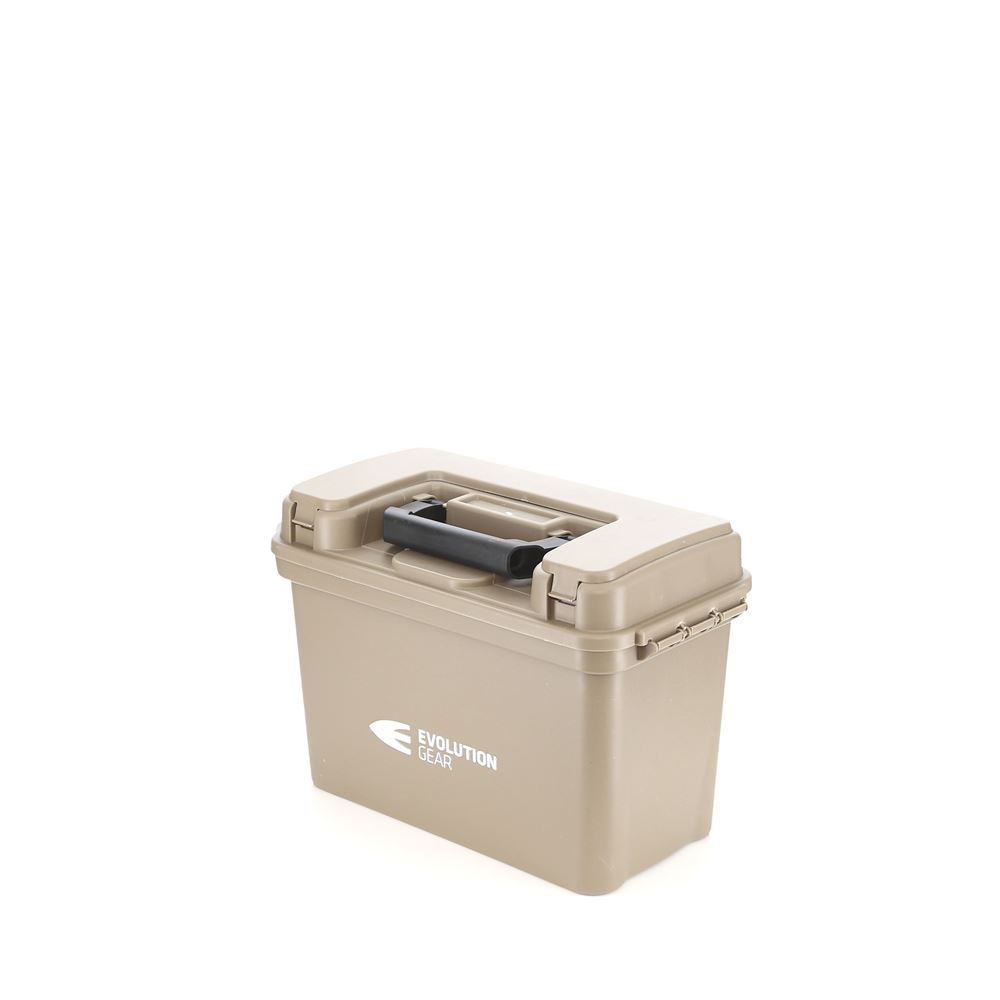 ---