Hard Rifle Cases
Evolution Gear Hard Long Cases offers a peace of mind storage solution for your rifle, shotgun or any other valuable equipment. The cases are built tough and equipped with waterproof and dustproof seal to ensure no dust or water comes inside the case.
The Evolution Gear Airline Approved Gun Cases are ready to jump with you on your next flight and protect your valuable weapon or equipment even in the most harsh and challenging situations.
The Best Built Hard Rifle Case in Australia
Whether you are a first time rifle owner or a lifelong enthusiast, the first time you hold a new firearm in your hands after parting ways with your hard-earned cash is the moment that you recognise the need to protect it as best you possibly can.
Novice owners may not appreciate quite how important it is to take preventative measures to both protect and secure their rifle from the elements as well as others, but the fact of the matter is that investing in a hard rifle case is just as important as acquiring the weapon.
There has never been a greater focus on firearms and gun control. As such, all those who use, collect, hunt or simply store weapons of this nature must have the appropriate means of keeping them locked tight when they are not in use.
Here at Evolution Gear, we are an Australian family-owned and operated company based in Melbourne. We recognise that while the rifles that are sold today place a considerable amount of power in the hands of those that bear them, they are also a highly valuable asset and must be cared for properly.
To ensure that owners have access to the very best storage systems available, we offer quality hard gun case solutions at the right price. So, if you are looking to invest in a dependable case that will stand you in good stead for some time to come, you've found the site that offers the best value for money proposition.
Not only will your money go a lot further here, but you will find a wide range of protective cases to choose from. Our CEO has decades of extensive experience as an engineer in a range of industries, including car racing, music and multimedia. The knowledge acquired gives our products a considerable level of prestige, since they are created for the myriad of environments that they may be exposed to.
A Few Things to Consider When Buying a Gun Cases in Australia
At Evolution Gear, we believe that a hard rifle case for any gun owner in Australia needs to be flexible in terms of their personal requirements.
As such, we offer a customisation option so that you can adapt your case to the specifics of the equipment that you need to transport with care. Custom foam cutting is the ideal way to maximise the use of your case. It also ensures that you gain peace of mind that every item within its tough exterior shell is snugly accommodated within. We can also assist you with your choice of case size so that you gain the best possible solution that perfectly meets your needs.
Today's rifle owner must be mindful about many things. The ownership of firearms comes with considerable responsibility. It is no longer enough to store your gun in a locked room with little else other than a door standing between it and another person being able to access it. As such, we believe that rifle owners must take security into consideration.
We have designed all of our rifle case products to offer maximum protection against the elements as well as potential damage that can result from transport. However, we also have made them lockable, so that you can secure your firearms when they are not in use and feel confident that nobody else can gain access to them without your assistance.
Beyond comfortable foam cuttings and essential locking mechanisms, we have built our cases to offer the owner a particularly durable, shock resistant and strong means of moving their rifles from place to place. Australia offers a vast area to those that love to travel, engage in recreational activities and hunt. However, the distance between places often necessitates air travel.
Anyone looking for the best gun case in Australia will inevitably seek out options that are compatible with air travel. There is little point in turning up to an airport with a soft case or an old case that will not meet the standards expected by the airlines. As such, when you choose our hard cases here at Evolution Gear, you gain the advantage of a housing solution that is also airline approved.
We all know the cost of travel and appreciate that the chance to engage in a hunt is an endeavour that requires planning. Nobody wants to lose time or have to spend additional money at the airport, where the option exists. Instead, we believe that investing in a gun case, that is, an appropriate, proven method of safely and securely transporting your rifle by air, is a much smarter proactive move that will afford you the luxury of fast, smooth travel experiences every time you want to fly to your next destination.
No matter what way you hope to travel, or where you expect to stay, or keep your rifle, all of our lockable rifle case solutions also deliver a waterproof and dustproof place to store your firearm.
Buy Your Lockable Gun Cases Online or In Person
Here at Evolution Gear, if you are a gun enthusiast, then you most likely have more than one rifle on your property, or perhaps even a few other kinds of firearms. You will be pleased to learn that wholesale prices and bulk pricing discounts apply to those that wish to acquire many cases at once, so feel free to reach out to our excellent customer service team to have a chat about the great prices we can afford you.
Finding gun cases for sale online is easy, but we appreciate that some customers may prefer to buy in person. If you have found a case on our site that you want to buy, then check out the store locator form to see where the nearest stockist that carries our gear is. Or, if you prefer, just give us a call, and we'll point you in the right direction.
Those that intend to buy online can expect fast shipping and superior after-sales service. Even if you are torn between two or more options, we can help you make an informed decision that will suit the rifle that you need to store.
At Evolution Gear, we retail the best gun cases for sale in Australia. Rest assured that once comfortably locked into our hard cases, your rifle benefits from a solution engineered to deliver optimal security, safety and protection. Make sure you check out our range of ammmunition boxes.
Read Less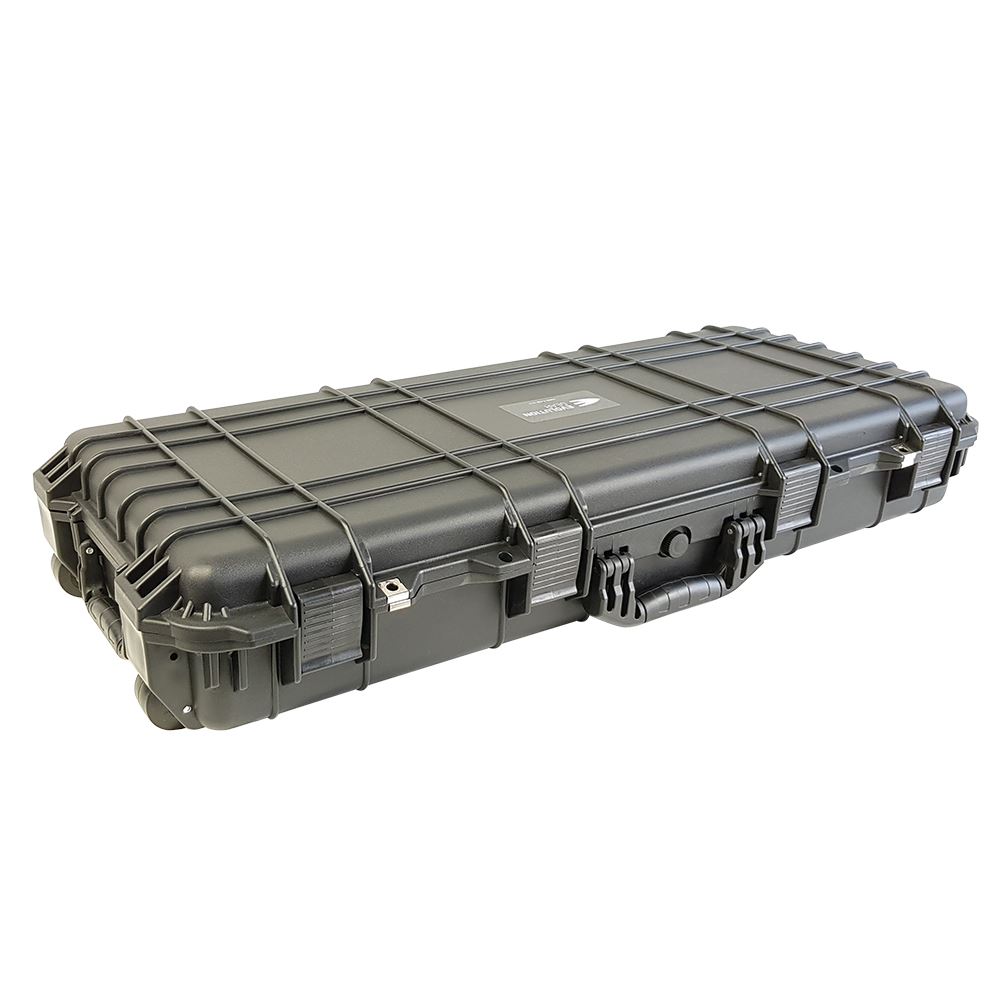 ---